While this Shabbat message is normally devoted to high-minded Torah commentary, this week I turn first to a children's book. Specifically a children's book released this week, Sally Opened Doors: The Story of the First Woman Rabbi by Rabbi Sandy Eisenberg Sasso.
Here is an excerpt:
Sally walked up to the podium to begin the Shabbat service.
"Who is that?" a visitor asked, a little too loudly.
"That's the rabbi," his friend whispered.
"A woman rabbi? Outrageous! You start opening doors to change and this is what happens."
The whole congregation heard. Everyone stared at Rabbi Sally.
Can you imagine anyone ever calling your presence "outrageous"? Rabbi Sally Priesand was the first female rabbi to be ordained 50 years ago this week and her presence was called "outrageous." Look at the letters Sally received in just trying to apply to rabbinical school and being turned away until she was finally accepted after she persisted.
A commentary on the Torah written by Spanish Medieval Rabbi Bahya ben Asher remarks on the first line of the Priestly Benediction that is found in this week's Torah portion, Naso.
"May G-d bless you and keep you" (Numbers 6:24)
Rabbenu Bahya explains it is about the blessings that a person enjoys already, and that these blessings be increased both qualitatively and quantitatively and that they be enduring. Which means if you do not have the initial blessings, you cannot be blessed to enjoy them.So until female rabbis had the way paved by Sally Priesand, not only could Sally not enjoy the blessing of being a rabbi, the Jewish world lost out on having her serve as a blessing to the Jewish people.
If you clicked on the link to the letters from Hebrew Union College-Jewish Institute of Religion that move from rejection to acceptance, they begin in the year 1963 and end in the year 1968. Who knows what blessings were lost in those five years of not letting Sally start the rabbinical program?
So in order to fully experience the priestly blessing that is found in this week's Torah portion, you must enter into that space with blessings.
Rabbi Sally Priesand's story is a reminder that when we receive a blessing we acknowledge and appreciate the blessings that we have. Then we need to step back and consider those who do not have the blessings we have and should.
To really be a blessing, in my opinion, is to create a space for others who may have been denied in the past, to gain blessings that once upon a time they could not have.
I can tell you being a female rabbi is something that is a blessing to me. The power, meaning and depth I find in each day are indescribable and I am so thankful for that.I would not know such blessings if it was not for Sally.
A copy of this brand new book will sit on the shelves of Temple Beth El's bookshelves outside the sanctuary and if you want a copy, email me at [email protected] and I will personally buy a copy for you.
This story is that important to tell, because Sally's ordination as a rabbi is only 50 years old and it will take a very long time for that adjective of "outrageous" to lose its sting. The more we can share the story of Rabbi Sally Priesand, the more doorways we can open for more people in more realms, so that not with difficulty and challenge but with ease and love any person can know the blessing of any profession they want, as I have.
Shabbat Shalom,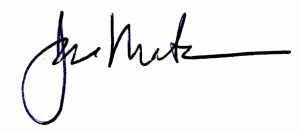 Rabbi Jessica Spitalnic Mates
Temple Beth El of Boca Raton