Two traveling monks reached a town where a young noblewoman waited to step out of her sedan chair. The rains had made deep puddles and she couldn't step across without spoiling her silken robes. She stood there, looking cross and impatient, scolding her attendants. They had nowhere to place the packages they held for her, so they couldn't help her across the puddle.
The younger monk noticed the woman, said nothing, and walked by. The older monk quickly picked her up and put her on his back, transported her across the water, and put her down on the other side. She didn't thank the older monk, she just shoved him out of the way and departed.
They walked in silence, the young monk brooding and preoccupied. After several hours, the young monk could no longer hold back.  "That woman back there was so selfish and rude, but you picked her up on your back and carried her anyways! Then she didn't even thank you!"
The older monk thought for a moment and said: "I set that woman down hours ago. Why are you still carrying her?"
I thought of that story this week as the horror of Vladimir Putin's invasion of Ukraine unfolded.  My heart breaks. Thousands have been killed, even more thousands wounded.  Hundreds of thousands have spent days and nights in crowded basements and subway tunnels, and so many more have fled for their lives.
Jewish roots in Ukraine extend past a thousand years.  Prior to World War II, more than 2.5 million Jews made their homes in Ukraine.  Ukraine was the birthplace of Hasidic Judaism and the great sages Ba'al Shem Tov, Rebbe Menachem Nachum of Chernobyl, and Rebbe Nachman of Breslov. It was the birthplace of literary greats Sholom Aleichem, Hayim Nachman Bialik, and Ahad Ha'am, as well as the early Zionist organization BILU.
At the same time, our history in Ukraine is splattered with blood.  Thousands were murdered in pogroms and massacres.  During the Holocaust, the Einsatzgruppen enlisted the help of Ukrainian citizens to murder more than 1 million Jews, including the massacre at Babyn Yar, where more than 33,000 Jews from Kyiv were systematically slaughtered over the course of three days.
This week's Torah portion describes the culmination of the construction of the Tabernacle.  Following the debacle of the Golden Calf, when the Israelites so quickly returned to idolatry after meeting God at Sinai, one might have assumed that God would abandon them as their partner and guide.
Instead, God decides instead to help the Israelites build a better future.  Despite God's resentment and anger, by instructing Moses to build the Tabernacle, God sets that aside, trusting that who the Israelites will grow to be will not be defined by who they once were.
There are times when we must let go of past hurts and choose to build a different future.
Following the collapse of the Soviet Union, for 30 years Ukrainians have endeavored to establish a meaningful democracy. Despite setbacks, corruption, and revolution, the people of Ukraine continue to embrace the complex diversity of their country and to establish freedom and democratic norms.
Who could have imagined that in 2019 the people of Ukraine would elect a Jewish former actor and comedian to be their President?  Who could have imagined that this extraordinary Jewish man would succeed not simply in rallying his people to resist Russia's military onslaught, but in rallying the conscience of the Western World against Russian aggression?
Putin justifies his invasion, not by looking to a better future for Ukraine, but in looking to force onto Ukrainians a reality that no longer exists.
President Zelensky has demonstrated not only extraordinary courage and resilience, but also a profound love for his country and his people. The world should rally to support their fight, and to protect the hundreds of thousands of refugees fleeing the conflict.
Who the people of Ukraine once were does not define who they will grow to be. And if, like God in the wilderness, we set aside our pain and anguish and instead commit to be their companions and guides, then perhaps we can help save the Ukraine that her citizens are fighting so bravely to defend.
Shabbat Shalom,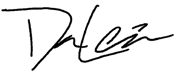 Rabbi Dan Levin
Temple Beth El of Boca Raton
"Pray for the peace of Jerusalem…"