This week in our eighth-grade ethics class we started off by listening to songs by pop stars Taylor Swift and Ariana Grande. The songs we listened to involved both young women defining themselves not by their characteristics, but by the men they had dated or will date in the future. Taylor Swift pined over the times with a future boyfriend who she hoped would treat her way better than those of the past, and Ariana Grande reflected on her past boyfriends. At the end of Ariana's song "Thank U Next," Ariana comes to the conclusion that we should all come to: That the relationship that matters first and foremost is the relationship she has with her self, and that is more important than any other relationship. The Torah of Ariana, so to speak, says that in order for us to manage all the other relationships we have, we must first be a friend to ourself. To know what is best for us in order to be better for others.
This week in parts of the Jewish world, there is a marking of what is known as Reproductive Shabbat. Chosen to coincide with this Torah portion Mishpatim that is full of laws, the Shabbat gives us a chance to stop and reflect on who we are giving permission to define what we do with our own bodies, particularly in the realm of choice.
When I think of a woman's right to choose, in my mind, I think that in that realm it is each woman's relationship with her self.
And yet both Jewishly and legally, that is not the case. Jewishly it is texts from this Torah portion on that inform perspectives on abortion.
This Shabbat is designated Reproductive Shabbat because of the Torah portion. Repro Shabbat is timed with Parshat Mishpatim, when we read the verses that show Judaism's approach to abortion-permitted and sometimes even required, if the life of the pregnant person is in danger.
Exodus 21:22-25 reads:
"When men fight, and one of them pushes a pregnant woman and a miscarriage results, but no other damage ensues, the one responsible shall be fined according as the woman's husband may exact from him, the payment to be based on reckoning. But if other damage ensues, the penalty shall be life for life, eye for eye, tooth for tooth, hand for hand, foot for foot, burn for burn, wound for wound, bruise for bruise."
In other words, if someone accidentally causes a miscarriage to take place, they are obligated the case is not treated as manslaughter or murder, which would demand the death penalty. Causing the termination of a pregnancy is not, in the Torah, considered murder.
In the realm of the law, one's self and one's faith informed decisions are now limited because of the recent fall of Roe v. Wade. Now 40 million people of reproductive age are trapped in states hostile to abortion access.
When that happened, I came across an organization called PROWESS that is raising funds to purchase a vessel that can sail off shore from states that are prohibitive and at sea allow women to access to an abortion if they so choose.
In Judaism the law of the land is the law, but this boat allows those who are at odds with the law to have options. There are other options like flying to less restrictive states or accessing the morning after pill.
When we reflect on a woman's right to choose, we have so many choices about where that right is determined – some view it determined by the pregnant woman, some by religion and some by the land.
I personally believe that while my religion can inform my choice ultimately it is my decision to know what is best for myself and I believe that for any woman. When restrictiveness limits a woman's freedom to benefit from the groundbreaking rights found in Roe v. Wade, in my mind, the message to women is that the land has the right to ignore a woman's relationship with herself.
Those harmed most by abortion bans are Black, Indigenous, and other Peoples of Color (BIPOC) communities; people struggling to make ends meet; people living in rural areas; immigrants; disabled people; youth; and trans and nonbinary people.
During a year when abortion access matters more than it ever has in many of our lifetimes, I hope that for a woman's right to choose there will be a better future than the one that currently exists. I love our land and I love our faith but I and other women should also be able to love and know what is best for their individual self.
Shabbat Shalom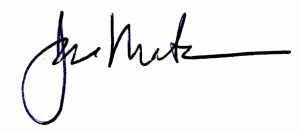 Rabbi Jessica Spitalnic Mates
Temple Beth El of Boca Raton
For more information about reproductive Shabbat visit the Reform Movement's Religious Action Center website
Resources for Repro Shabbat | Religious Action Center of Reform Judaism