We hear the phrase "all hands on deck" often….but it takes true heroes to respond. We are so fortunate here at Temple Beth El to have so many heroes who immediately jumped at the chance to help restore Reproductive Freedom in Florida – a Jewish value that helps further tikkun olam, repairing the world.
Read more to learn the incredible backstory of the grassroots effort to get one million petitions signed for a ballot initiative regarding women's reproductive health.
Temple Beth El of Boca Raton has always been a warm and welcoming synagogue that strives to make a difference in the community and beyond. Social Action involvement is a top priority, and over the years we have accomplished a great deal for a variety of deserving causes. Presently we are deep in the midst of a lifechanging initiative to get sufficient petitions signed to protect women's reproductive rights in Florida. We are never giving up and we want to salute everyone who has been a leader, a volunteer or signed the petition. Without the cooperation of so many people – none of what you are about to read would be playing out. There is much to do yet ….and we hope that even more heroes will join us.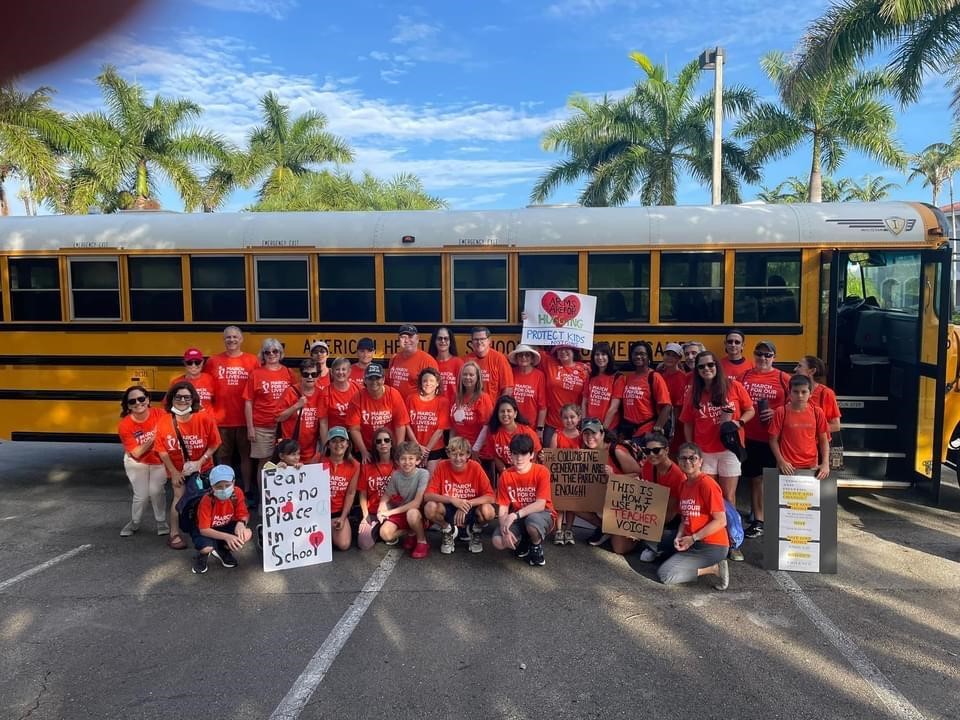 Reproductive Rights are a Jewish Value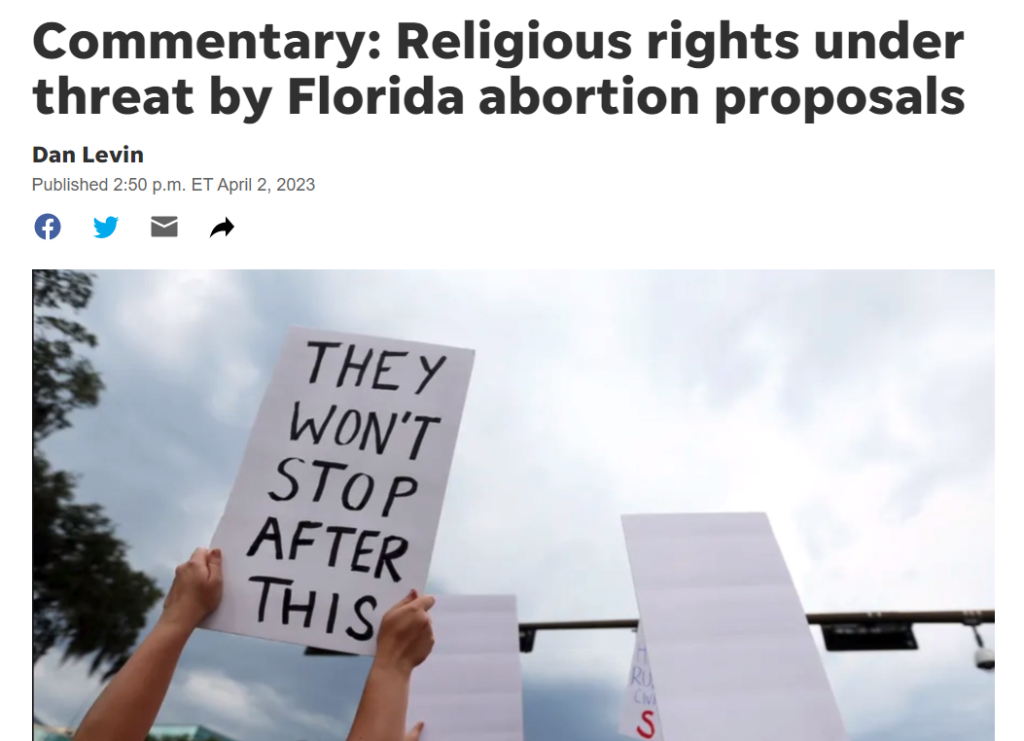 "Jewish tradition…. is very clear that if carrying a fetus threatens the health of the mother, then it is our obligation to terminate that pregnancy to save the mother's life. And that threat is not necessarily limited to the physical health of the mother but also concerns her mental health….We need to be clear. State laws that prohibit the right to terminate a pregnancy with no regard to the health and safety of the mother violate Jewish law."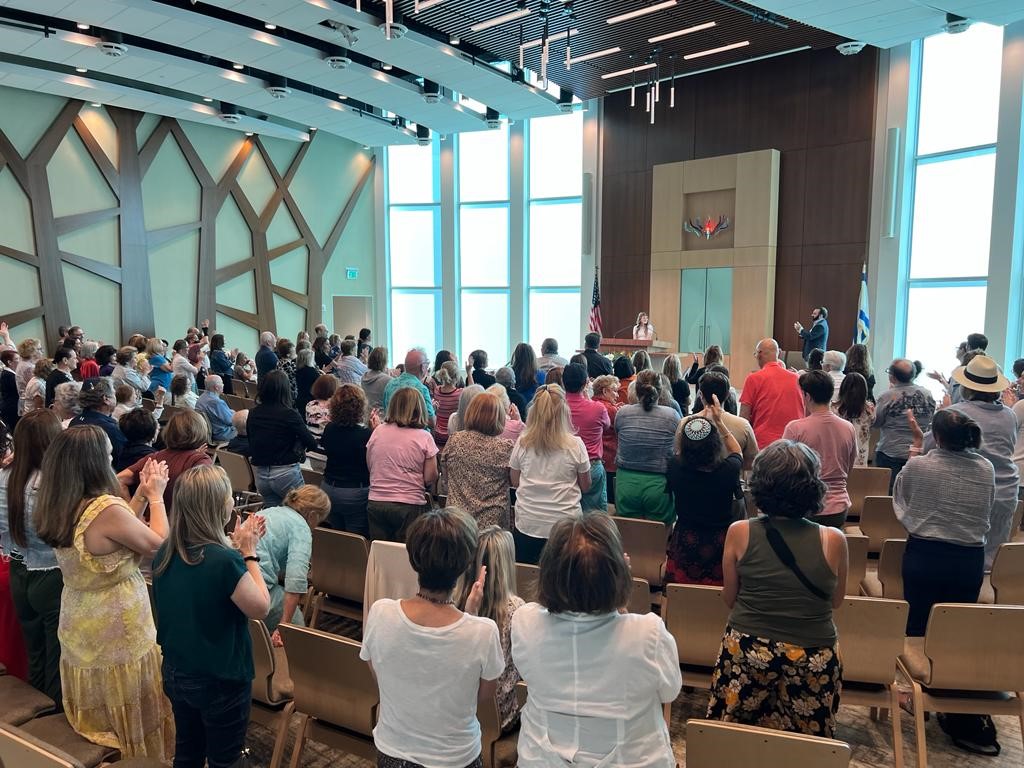 Soon after, our very own Heather Erez, Director of Youth and Family Education and Engagement attended a training through Floridians Protecting Freedom about a petition drive that was about to be launched, intending to enshrine reproductive rights in the Florida constitution. Many synagogues and other religious institutions including RAC-FL (the social justice arm of the Reform Movement) were getting on board. Heather was inspired and began discussing this initiative with several key players.
It was this simple spark that lit the way to the journey ahead. Rabbi Greg Weisman, Temple President Wendy Walin, Temple Executive Vice President Gina Shugar, along with the Board of Trustees advocated to take on this social justice initiative. Two of our temple members, Joanna Sackel and Jan Fine, RAC-FL co-chairs, jumped on board to lead and help coordinate this effort.
Heather says, "I received a text from a friend about a petition collecting training. I hadn't known there was a movement to resist the proposed 6-week abortion ban. I was inspired in the training to get everyone I knew to sign a petition to get Reproductive Rights back on the ballot.
"Immediately after the training I happened to have a meeting with some religious school parents who also jumped on board and signed the few petitions I had with me. I added the petition drive to the agenda for my meeting with Rabbi Greg, two weeks later. I wanted to know where the line was, as a synagogue employee to be asking others to sign the petition. So you can imagine how excited I was to hear in the coming days, that Temple Beth El would be hosting an in-person Reproductive Rights Town Hall at the Schaefer Family Campus. In the meantime, our congregant and RAC-FL co-chair, Joanna Sackel reached out to me, after hearing that I had petitions, and asked me if I wanted to take the lead on the petition drive for Temple Beth El. I enthusiastically said yes and all of a sudden, within a week, everything came together."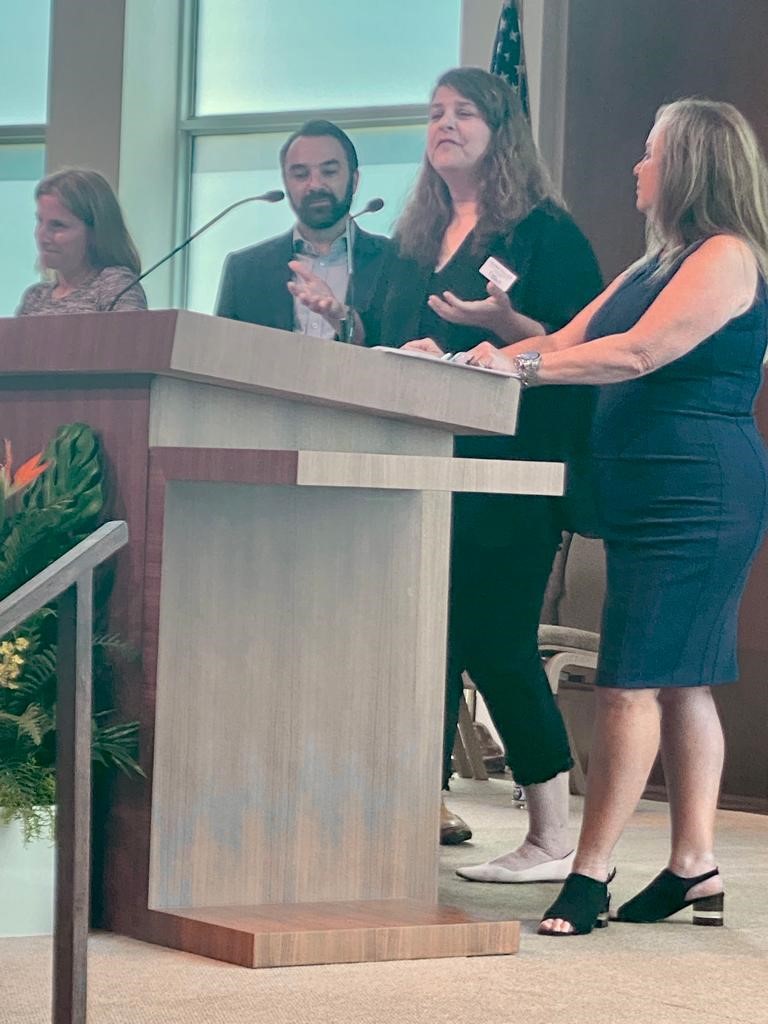 "The right to make decisions about what happens to one's body is a dignity that no one should be denied. Taking away access to reproductive rights is taking away dignity."
-Rabbi Jessica Spitalnic Mates
Every day at both the Schaefer and Beck Family Campuses, armies of volunteers drop off handfuls of signed petitions to add to our count. Other volunteers check petitions for accuracy, complete paperwork so we have an accurate count, then drive them to a petition hub at Planned Parenthood in West Palm Beach. Still others volunteer to staff a petition table at Shabbat Services or other temple events.
Every petition must be filled out completely using black or blue ink, and be an original – not a copy. It is heartwarming to see the volunteers come back day after day, taking time out of their busy lives – to make this initiative a priority not only for themselves but for all women in Florida who this affects. 
Hear from Some of our Volunteers
"We are a part of an incredible movement and community that gives us these opportunities and platforms to make a difference in this world for the better."
"While working at the petition sign-up table before a Shabbat service on a Friday night, two women approached us. I asked if they were members of Temple Beth El and if they had signed the petition. They said they were not members as they are 'temple shopping,' but seeing how involved Temple Beth El is about this important social action issues, they said: 'This is the kind of Temple we want to join!' Of course they signed the petition. So our efforts here not only help the statewide cause, but reflect very well on our Temple community."
"RAC-FL – in collaboration with a statewide coalition – brought the citizen-led ballot initiative for abortion access to Temple Beth El. Without hesitation, Temple Beth El not only embraced this initiative but prioritized it – integrating it into every facet of the temple – from the religious school to Friday night services."
"Temple Beth El has illustrated its impact not only in the creation of a beautiful website – a repository for crucial information – but also in its incredible petition collection efforts. As of today, Temple Beth El has collected over 3500 petitions! This number places us in the top five volunteer collection sites in the state and is testament to the unbelievable collaboration, dedication, and commitment of the Temple Beth El community to reproductive freedom."
"This cause means more than I can say. It gives me some way to fight for women's rights. I will not stop until I ask everyone I know to sign the petition."
There are so many other hero volunteers – we know they are humble – but from some of the petition drop-off drivers to those who have staffed petition tables at our events or services such as: chair people Suzanne Katz and Leslie Winograd, as well as Rona Malkin, Debbie Averbook, Susan Stallone, Tim Graff, Randi Paul-Heskins, Marilynn Gladstone, Rebecca Elman, Suzanne Hayward, the list goes on and on. There are many others and we thank each and every person who has participated in any way they could.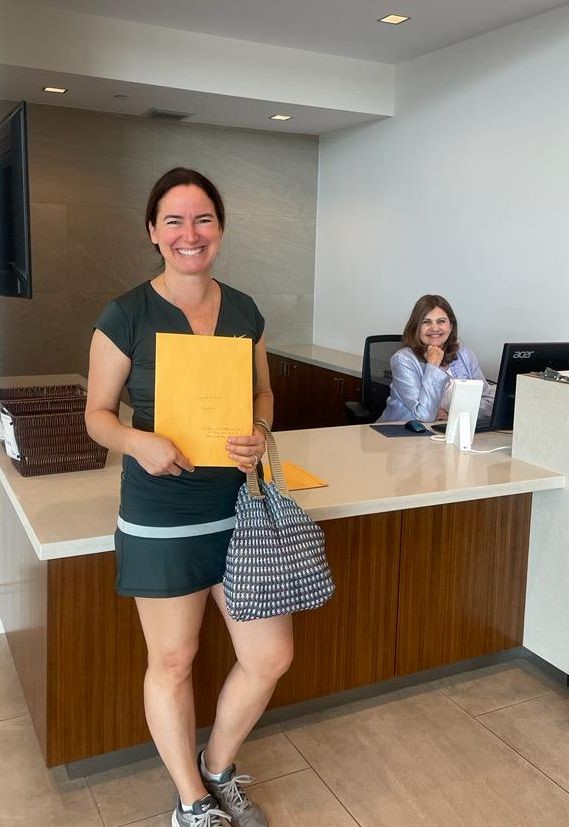 One Million Signed Petitions...
Millions of Reasons Why
Tikkun Olam….an essential component of Judaism….where we as Jews endeavor to improve the world we live in, has led us all to a vital opportunity to participate in restoring women's reproductive rights in Florida.
Now is the time to take action – together we can try to instill change. 
We hope you have been inspired not only to sign the petition, but to spread the word, volunteer and reap the benefit of knowing that you didn't sit idly by – but that you accomplished something that has helped countless women in this state. Every person reading this has the power to make this goal a reality. You can read more details by clicking here.
For More Information About the Reproductive Freedom Initiative
We invite you to read the full amendment by clicking here and to sign the petition please download this copy and return the original to either the Schaefer or Beck Family Campuses or mail it to Temple Beth El at 333 S.W. 4th Avenue, Boca Raton, FL 33432. For further questions, please call the temple at 561-391-8900. 
Schaefer Family Campus 333 SW 4th Avenue
Monday – Thursday 9am – 5pm
Friday 9am – 4pm or Shabbat Evening Services
Beck Family Campus 9800 Yamato Road
Monday – Friday 8am – 6pm